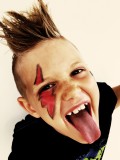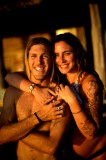 Weddings, Events & Portraits
Jason has been shooting photos professionally for over 30 years. His camera is his tool to connect and interact with his subject and capture a meaningful response for natural, artistic, beautiful, priceless, intimate, nostalgic, definitive and personalised images.
He is experienced and professional, relaxed and unobtrusive, but persuasive. Jason has a natural ability to blend in with the group be it families, couples or professional groups.
His favorite studio is the outdoors so shooting is always relaxed and natural.
"I always enjoy the opportunity to shoot photos of peoples most cherished events. It is my pleasure to produce a collection of natural, genuine and intimate images for my clients to treasure and share."
Weddings Packages
$1500 for a simple 2-hour shoot
$3000 for 6 hours
$5000 for Full Day coverage
For all destination weddings please contact me for further information and a custom quote.
Portrait Packages
Sessions start at $400.
All shoots are unique and need
to be priced individually based
on client's requirements.
Event Packages
As no two events are the same, I customize the package to suit you!
All packages are inclusive of images edited, supplied High Res. Albums, Coffee Table Books & Fine Art Prints can be added to any Package. Prices on application.